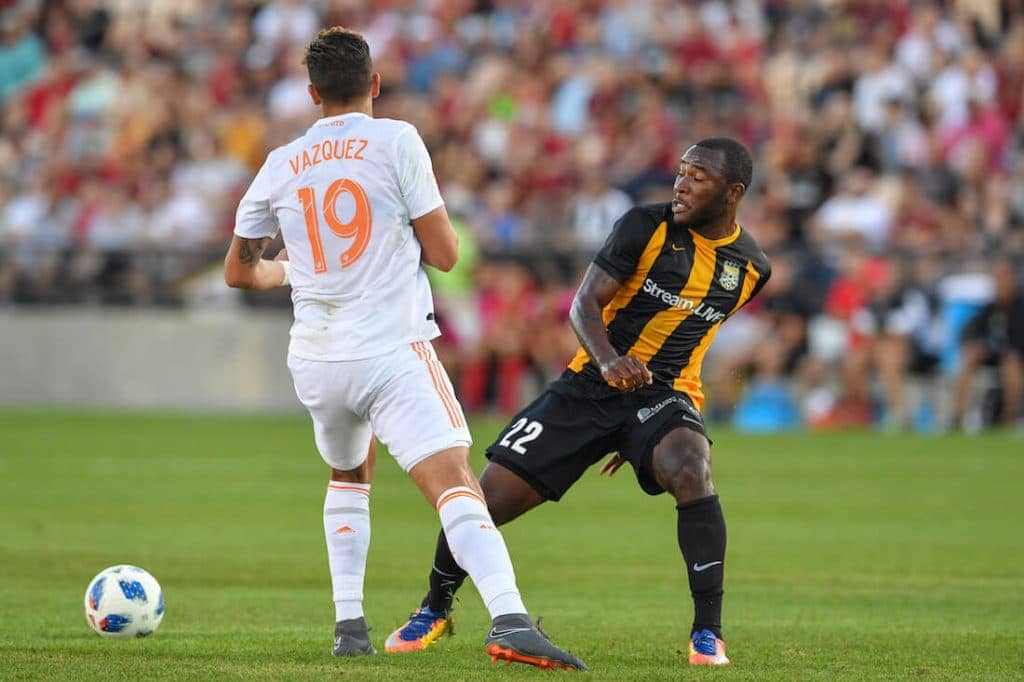 It is needless to state that every professional or semi-professional soccer team needs enough (quality) players to start the season and nothing is more than the truth for the USL Championship.
In this article, we will dig a little bit deeper into the USL player's salary for the season 2023 as an exciting year is about to start in a few months when on March 12 the USL will kick-off the season 2023 and will end the regular competition on October 15. The play-off finals are scheduled to take place between November 10 and November 14.
Let us all hope that all fans from all the 27 teams representing the championship will be able to cheer for their club in the stadium during the continuing pandemic.
Besides the major topic on the player's salary in 2023, we will also shed a light on the wages of the women's super league and the future of young talented players. 
But first things first as a player needs a club/franchise and most franchises are in full swing preparing for the start of the season as there's good news upfront!
The good news is that before the start of this season the USL and its affiliated union, namely the players association (USLPA), agreed to a new five-year contract (in principle). This agreement states that players will be guaranteed $2,700 per month starting in 2023.
Annually this would mean a minimum salary of $32,400.
The contract between the two parties also provides flexibility between the arrangements a club and a player can make. For example, the compensation between a player's wages, bonuses, provided housing, and medical insurance.
An individual contract between a club and a player will have a minimum duration of 10 months, with each club allowed to sign a maximum of six players with flex contracts.
The annual guaranteed salary of $32,400 is however nothing compared to the absolute best paying players. For example, Keko Gontán (Sacramento Republic), Florian Valot (Miami FC), and Ronaldo Damus (Orange County FC) will earn way over $450,000 per year.
This new historic agreement and milestone between the clubs and the players union will ensure minimum standards that will lead to a higher level of professionalism and on top of that, the agreement also sets the minimum wages for 2023, 2024, and 2025 respectively being $2,750, $2,900 and $3,100 per month.
Also read: What Is A Wingback In Soccer
Minimum Wages vs Average Salary of a Championship Players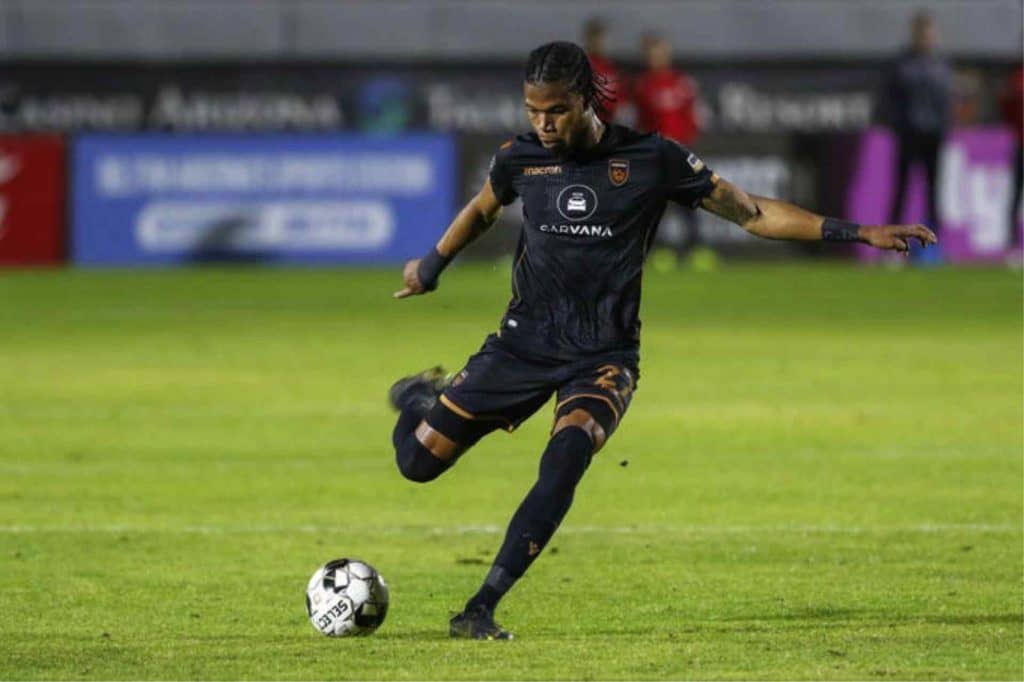 Now let's make a small comparison between minimum wages as a whole and the salary of a USL championship player as they differ per state.
The minimum wage for California sits at $15 per hour and for Alabama at $7.25. Assuming a 40-hour workweek the average salary in California will be around $2.580 per month and in Alabama around $1,247 per month and this means that a franchise like Birmingham, Alabama will probably need much more funding to pay the new minimum salary compared to the franchise of Orange County SC in California where the minimum salary is much closer to the new agreement of $2,700.
So that might seem a higher task for franchises in states with a lower minimum wage but on the other side with this new settlement of the minimum wage per player, might attract better players as salary is guaranteed and therefore a more competitive competition.
Is it getting more competitive? Seems a fair question with the new regulations on salary but there remains the factor of franchises playing in the MLS and having a team playing in the USL championship such as Atlanta United and LA Galaxy 2
For good reasons the players in the MLS are earning a lot more money simply because they are the top niche in American soccer. The average pay per player in 2021 was over $400,000 per year varying from $81,375 to topping $4,600,000 per year. You can guess that not all players with clubs playing in both competitions will actually make it to the MLS and will be stalled at their Championship club and simply enrich the USL club to make them even more competitive.
Enough said about the player's salary in the USL Championship and let's keep it light and discuss some of the lower tiers in the USL and their salary system.
Below the highest league, the Championship, there are five other tiers present namely: The super league, League 1, League 2, W league, and the Academy.
Also read: Why Are Soccer Teams Called United?
What's USL Super League?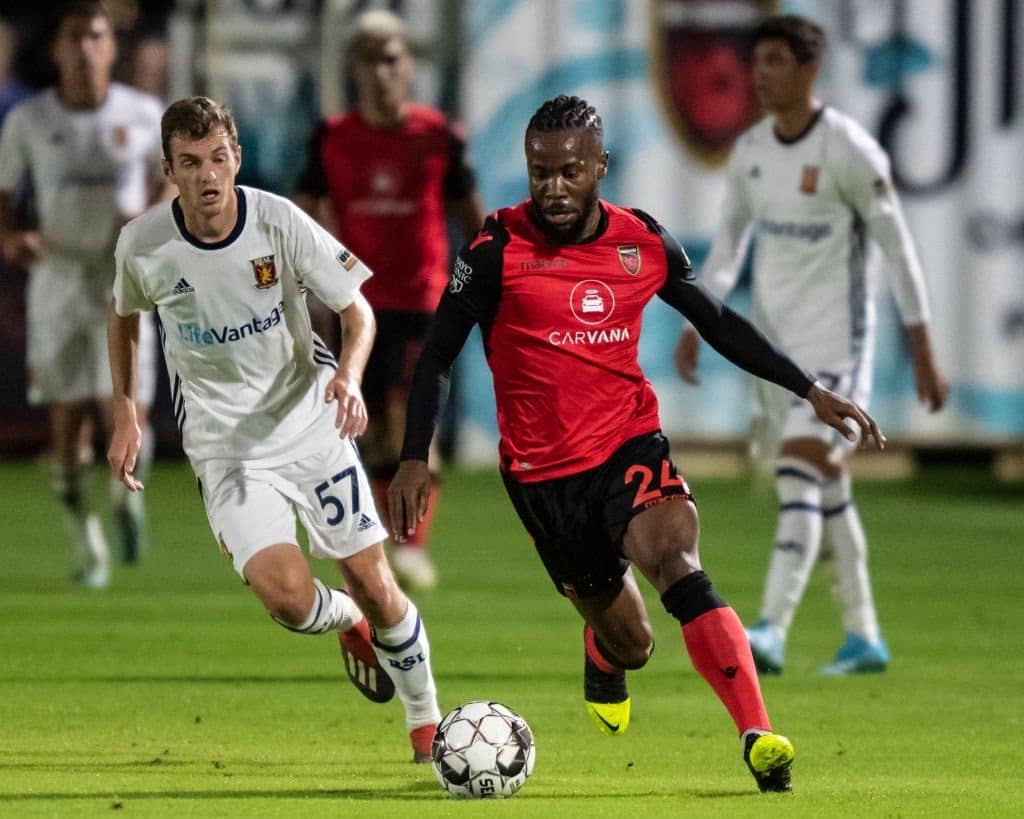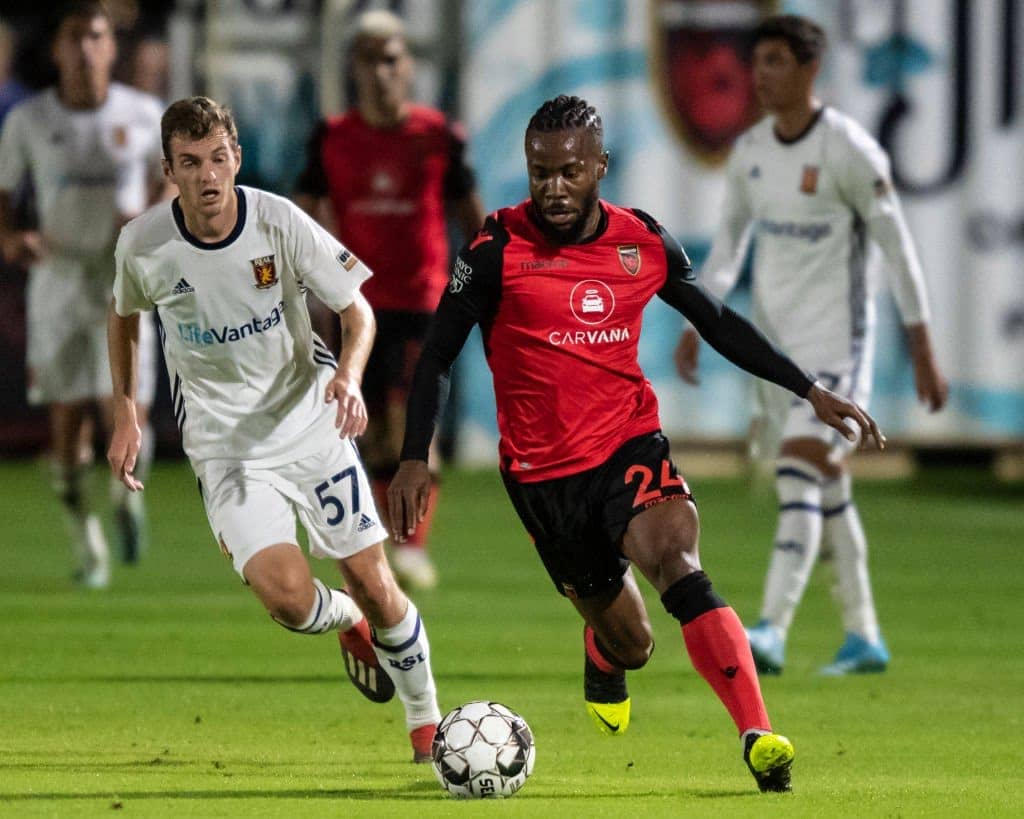 The USL Super League will be a new second-division professional women's soccer league and will start to play in 2023 and is fully designed to fuel the growth of the sport for women.
Not much information is available on the salary system but in a press release, the USL said that the Super League's "compensation structure and professional standards will be consistent with the USL men's professional leagues. Make no mistake; this is intended to be a fully professional league. In other words, everyone gets paid".
Last but not least some discussion about the USL Academy as according to the USL's statement: "USL Academy contracts are a critical component of the platform's holistic approach to improving youth development in American soccer. Players signing USL Academy contracts at any level of the USL system have the opportunity to experience the senior team level of play at a young age while maintaining college eligibility".
The first fruits of discovering young talent and awarding them with contracts are already present, for example, Carlos Moguel Jr who has signed up with LouCity, Brooklyn Raines was spotted by Locomotive FC, Cole Frame has signed with North Carolina FC and also Jaime Ponce was awarded a contract with Union Omaha.
Despite all the good efforts the USL is making in creating an environment where talented youth can progress and hopefully will make it to the top leagues whether it be via their youth academy or associated local clubs needs to be seen as there is a downside.
The downside is the international big firms from England and the mainland of Europe.
Conclusion
Most of these big firms like Manchester United, Liverpool, Arsenal from England and clubs like PSG, Barcelona, and even Ajax Amsterdam and Club Brugge from Belgium have an enormous scouting mechanism all over the world and in The States as well. Truly talented players are easily being picked up on the radar of these clubs and are offered a contract even at a young age. Unfortunately, only a handful will succeed in playing at the highest level in Europe.
It is clear that the USL is trying to make all the necessary steps to improve both men's and women's soccer at all competitive levels and we can only hope that the payoff will be there in due time.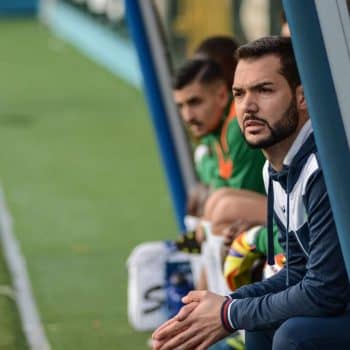 Latest posts by Manuel Esposito
(see all)