The countless jargon and terminology that is spouted during a sports match is infuriating for a large portion watching at home.
And it doesn't matter which sport you're watching, the stream of phrases and terms coming from 'experts' and commentators can sometimes be off-putting.
Especially for those looking to become a supporter of a team.
NFL, NBA, NHL, MLS – how do we get past the white noise and get to grips with the finer points of the sport?
And soccer is perhaps one of the worst.
There are maddening similarities where one word in one sport means something entirely different in another. It can be confusing and for some it will provide some embarrassing moments in conversation!
Europe drives the majority of change in soccer and also trends. The word 'sacked' in the US is best known in the NFL – where it signals humiliation for the quarterback and his defence.
If a QB is sacked, it means he has failed to throw a pass. It means his defence has flopped when it comes to protecting their QB. It means that the team who have taken down the QB – they have just cause to celebrate.
Wildly, in most cases.
The equivalent in Europe, specifically the Premier League, is different in a lot of ways.
But in its essence, it is exactly the same.
Because at its heart, the term 'sacked' in the EPL normally refers to abject humiliation for a team coach. It means a severance of the contract that ties the team coach to the club itself.
It leaves the club without a person at the steering wheel. It is the signal that the club has zero confidence in the manager's ability to rectify any problems that are occurring.
And for coaches? It is the mark against their name that is difficult to scrub off. And there are a myriad of reasons why it happens – and a lot of them don't lay the blame at the coaches themselves.
Take for instance, the squad.
Also read: Most Important Skills To Have In Soccer
If in doubt, blame the coach
A coach is drafted into a soccer team to wrangle the squad together into some semblance of a team. To follow a direction as one unit, together toward glory, or survival.
But think about that for a second. Most soccer squads number more than twenty. And as we all know, every single person on this earth is very different. It makes life interesting, but for a coach, they have to navigate and make room for more than twenty different personalities. More than twenty possible players needing extra care, or extra discipline. More than twenty possible reasons why their attempts to bring unity to a squad could be undermined.
And failure to ensure the squad is unified will almost always lead to a sacking.
Then there is the board.
Mo' money, mo' problems
The Board are who decide the fate of the coach. They also decide to sign the coach too. So you would think that because they hired the coach, they would give them the benefit of the doubt when it comes to some poor results?
Not so much.
There have been some ridiculous decisions at Board level that have seen coaches sacked well before they've been given a chance to do their best – more on that later.
But the Board don't usually have the biggest voice when it comes to the sacking of a soccer coach.
It is the fans.
Also read: Why Do Soccer Players Fall Down So Much?
Stand up, if you hate the coach
When the fans don't like you – your days are numbered.
They are the lifeblood of soccer. They represent the club and if a coach doesn't represent the values that define the club – well, the coach is toast.
So many instances have occurred when the supporters in the stands have voiced their displeasure at the coach in the dugout. And it might take a few games. It might take months. But eventually, fan pressure speaks far louder than anything else.
Sometimes, such is the passion that runs through supporters, the voices may well make their annoyance heard on other ways.
There have been banners in and outside of the ground, declaring that the coach must go. We have seen chants created in honour of ousting a soccer coach. We have even seen burning effigies of a coach, held up to showcase how fans feel about the person at the helm of the team.
Quite impossible to ignore.
And when their voices aren't heard? Then the fans abstain from spending their money.
Which ALWAYS works. The Board know they need club merchandise sales and ticket sales. And when supporters stop forking out for these, it hits a club hard.
So, if you want to become a coach, make that special effort with the fans. They'll ultimately decide whether you're sacked or not.
Also read: What is The Best Position in Soccer?
You're getting sacked in the morning…
There have been a lot of instances where a coach is sacked under ridiculous circumstances. Before they get a chance to work their magic. As money becomes more and more of a driving force in soccer, it means that the clubs are less like clubs – and more like businesses.
And in business, results are everything.
Here are a few examples of coaches being bizarrely sacked…
Luigi Del Neri. Porto, 2004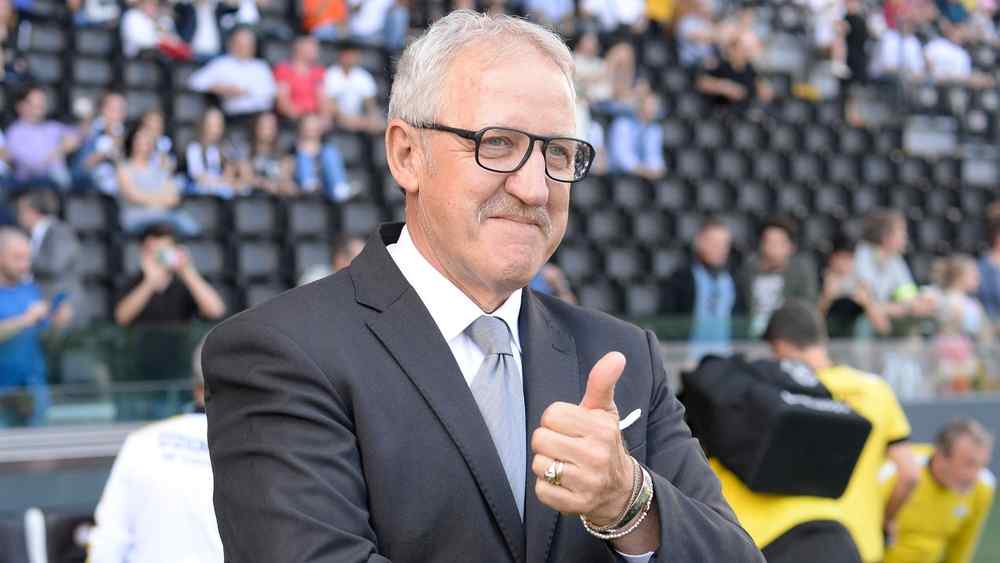 Zero Games
The Italian had forged a strong reputation in Italy as the man who propelled minnows Chievo into Serie A. And it was on this reputation that Portuguese giants Porto hired Del Neri as their next manager, to replace the outbound Jose Mourinho – who had lifted the Champions League with the side.
And Del Neri lasted precisely ZERO games. Before the season had even begun, the Board acted very quickly when Del Neri was late for a training session.
Seems harsh, no? But this also happened at another club and Del Neri, back in Italy. So the Italian either needs a new watch, or he needs a louder alarm clock.
Serse Cosmi, Palermo, 2011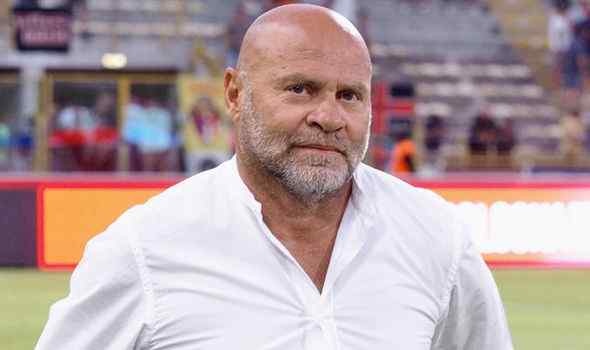 4 games
Cosmi actually got to take charge of some games, as opposed to the example above. He even defeated giants AC Milan in one of those games.
But it doesn't matter what you do when you have a madman on the Board.
And club chairman Maurizio Zamperini is quite the soccer dictator. Eighteen separate managers have been given their marching orders between 2007 and 2011 – and Serse Cosmi was just one of them.
A 4-0 defeat at the hands of Catania was the sword that Cosmi fell on. Zamperini has sacked coaches for less though.
Leroy Rosenior, Torquay United, 2007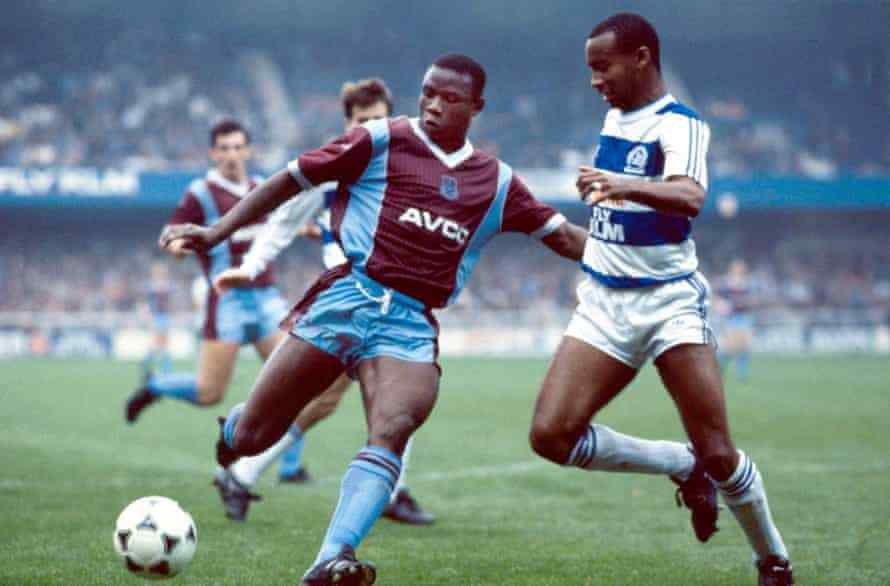 Just TEN MINUTES
Rosenior was a star striker for West Ham United in his playing days. And he had previously managed Torquay United between 2002 and 2006, even earning promotion. So Rosenior was held in high regard by those at the club – and the fans.
When Keith Curle left the coach role at Torquay in 2007, Rosenior was announced by the club.
But remarkably, just TEN MINUTES LATER, the club were bought out by a consortium. In that time they decided to sack Rosenior and add in their own man, Paul Buckle.
That will take some beating.
Being sacked in soccer has become a regular occurrence, especially in Europe. But the MLS is following suit, as results often don't match the financial outlay.
Just ask Frank De Boer and Atlanta United last season.
Also read: How Much Do Soccer Referees Get Paid?
The Honeymoon Period
And the Board are often looking for the often-seen phenomenon that occurs when a manager is sacked and another comes in.
It is called the 'Honeymoon period.' And it is when a new coach comes to the club and the squad immediately get fired up and start performing on the pitch. A string of results is kicked off from the start of the coach's tenure – which is the honeymoon period.
And it is often enough to get a club out of trouble.
Given that relegation from the Premier League is the most financially devastating demotion in the entirety of soccer, who can blame decision-makers for looking for a silver bullet to save their club from doom?
Sacked in soccer is a whole world of difference from the NFL!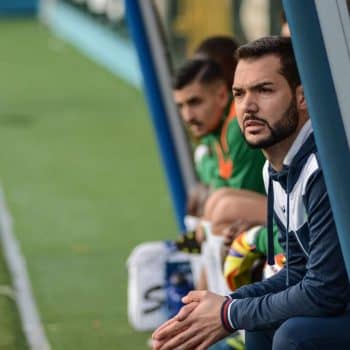 Latest posts by Manuel Esposito
(see all)