Welcome to our comprehensive look at the fan bases of Major League Soccer (MLS) teams! As soccer continues to grow in popularity in the United States and Canada, it's no surprise that MLS has seen a surge in support from fans across the country. But which team has the most dedicated supporters? That's what we're here to find out.
In this article, we'll take a closer look at each club and their fan base, analyzing data on attendances, social media followings, and more.
So whether you're a die-hard fan looking to see where your team ranks or a casual soccer supporter looking to learn more about the sport's growing popularity in North America, this article has something for you. Let's dive in and see which MLS team comes out on top!
The Seattle Sounders FC has the most fans, boasting an average attendance of 39,711 in 2023. This is the highest attendance for an MLS team since 2012 and puts them well ahead of other clubs in terms of fan support. The Sounders also have a large and dedicated fanbase that extends beyond Seattle, with supporters clubs spread out across North America. They are truly one of the premier teams in Major League Soccer when it comes to their passionate supporters.
Team Rankings – Who Has The Biggest Fan Base?
Team rankings are an important factor to consider when determining which MLS team has the biggest fan base. There are a few different ways to measure a team's popularity, including attendance at games, social media followings, and merchandise sales. By analyzing all of these factors, we can get a more comprehensive picture of which teams are the most popular with fans.
To get an idea of how the teams stack up in terms of attendance, we've compiled data on the average number of visits per game for each MLS club. As you can see in the table below, the Seattle Sounders lead the way with an average of over 39,000 visits per game.
They are followed by Atlanta United, who have an average of over 33,000 visits per game. These two teams have consistently been at the top of the attendance rankings in recent years, and it's clear that they have strong and dedicated fan bases.
It's worth noting that these numbers don't tell the whole story. For example, some teams may have smaller stadiums that limit the number of visits they can accommodate, while others may have larger stadiums but lower attendance numbers. However, the data does give us a good idea of which teams are attracting the most fans on a regular basis.
Overall, it's clear that MLS has a diverse and passionate fan base, with many teams boasting impressive numbers in terms of attendance and social media following. Whether you're a fan of the Sounders, Atlanta United, or any other team in the league, it's exciting to see the growth and popularity of soccer in North America.
| Team | Average Visits per Game |
| --- | --- |
| Seattle Sounders | 39,000 |
| Atlanta United | 33,000 |
| LA Galaxy | 25,000 |
| Toronto FC | 27,000 |
| Portland Timbers | 21,000 |
| Orlando City SC | 19,000 |
| New York City FC | 29,000 |
| Sporting Kansas City | 20,000 |
| Montreal Impact | 19,000 |
| New York Red Bulls | 22,000 |
Seattle Sounders – An Unparalleled Passion for Soccer
When it comes to passion for soccer, it's hard to top the Seattle Sounders. This MLS club has a rich history and a dedicated fan base that has been with them every step of the way.
Founded in 2007, the Sounders have quickly become one of the most successful and popular teams in MLS. In their first season, they set a league record for average attendance and have consistently ranked near the top in the league in that category every year since. The Sounders have also had on-field success, winning the MLS Cup in 2016 and appearing in the final on three other occasions.
But it's not just their on-field performance that has attracted fans to the Sounders. The club has a strong connection to the community and has made a concerted effort to engage with their fans. From hosting events and rallies to creating a supporters' group for die-hard fans, the Sounders have fostered a sense of belonging and loyalty among their supporters.
The Sounders' commitment to their fans has paid off, as they consistently have some of the highest attendance numbers in MLS. In fact, they have set the record for the highest single-game attendance in league history on three separate occasions.
It's clear that the Seattle Sounders have an unparalleled passion for soccer, both on and off the field. Their success and dedication to their fans has made them a beloved team in the MLS and a force to be reckoned with in the world of soccer.
LA Galaxy – Supporting a Legendary Club
LA Galaxy is one of the most successful and popular Major League Soccer (MLS) teams in the league's history. Based in Los Angeles, California, the team was founded in 1995 as one of the 10 original MLS teams.
From the start, LA Galaxy had a strong fan base, with the team regularly filling the stands at the Home Depot Center (now known as Dignity Health Sports Park) with passionate supporters.
Over the years, LA Galaxy has continued to attract more and more fans with their on-field success. The team has won the MLS Cup a record five times, including back-to-back titles in 2011 and 2012. They have also won the Supporters' Shield (awarded to the team with the best regular season record) four times and the Lamar Hunt U.S. Open Cup twice.
In addition to their on-field success, LA Galaxy has also done a great job of engaging with their fans and building a strong community. The team has an active social media presence and regularly hosts events and promotions to bring fans closer to the action.
They have also been innovative in their use of technology, such as implementing a mobile ticketing system and offering a virtual reality experience for fans to get an immersive look at the team's training sessions and matches.
Overall, LA Galaxy has established itself as a legendary club with a devoted and growing fan base. Whether it's through their on-field success or their efforts to connect with supporters, the team has proven to be a major force in MLS and has cemented its place as one of the league's most popular clubs.
Atlanta United FC – A Fresh, Young Club with Devoted Fans
Atlanta United FC is a relatively young club, having only been founded in 2014. Despite this, they have quickly gained a devoted fan base and have become one of the most popular teams in Major League Soccer (MLS).
One of the reasons for the team's quick rise to popularity is their strong on-field performance. In their inaugural season, they made it all the way to the playoffs, and in just their second season, they won the MLS Cup. This success has definitely contributed to the team's growing fan base, as people are always drawn to winning teams.
But Atlanta United's success on the field is not the only factor in their popularity. The team has also made a concerted effort to engage with their fans and build a strong community around the club. They have active social media accounts and regularly interact with their followers, and they also host events and activities for fans to participate in.
Another factor in Atlanta United's popularity is the team's vibrant and passionate supporters groups. These groups, such as the Terminus Legion and the Footie Mob, create a lively atmosphere at the team's home games and help to foster a sense of community among the team's fans.
Overall, Atlanta United FC has become a popular team thanks to their on-field success, their efforts to engage with their fans, and the passionate support of their supporters groups. If you're a soccer fan in Atlanta, or just looking for a fun and exciting sporting event to attend, checking out an Atlanta United game is definitely worth your while.
New York City FC & NYCFC Supporters Clubs – Loyal Followers of Football in the Big Apple
New York City Football Club, or NYCFC for short, is a professional soccer team based in the heart of the Big Apple. The team was founded in 2013, making it one of the newer clubs in MLS. However, despite its relative youth, NYCFC has quickly gained a dedicated and loyal fan base, thanks in part to its strong performance on the field and its efforts to engage with fans off of it.
One of the key ways that NYCFC has attracted fans is through its partnerships with local supporters clubs. These groups, made up of passionate soccer fans, help to promote the team and create a sense of community among supporters.
NYCFC has worked hard to cultivate relationships with these supporters clubs, hosting events and providing special perks and benefits to members. This approach has helped to build a strong and loyal fan base, and has contributed to the team's success at the gate.
In addition to its partnerships with supporters clubs, NYCFC has also taken steps to make its games more accessible and appealing to fans.
The team plays its home games at Yankee Stadium, which is located in the heart of the Bronx and is easily accessible via public transportation. NYCFC has also worked to create a festive and energetic atmosphere at its games, with pre-match tailgates, live music, and other fan-friendly activities.
On the field, NYCFC has had a strong track record of success, making the playoffs in each of the past five seasons and winning the Eastern Conference in 2020. This success has no doubt contributed to the team's growing popularity and has helped to cement NYCFC as one of the premier soccer clubs in the United States.
Overall, NYCFC has worked hard to build a loyal and passionate fan base in the crowded sports market of New York City.
Through partnerships with supporters clubs, accessible and appealing game experiences, and strong performance on the field, the team has become a vital part of the city's soccer landscape and has established itself as a force to be reckoned with in MLS. So, it's no surprise that NYCFC has one of the most dedicated and enthusiastic fan bases in the league.
Final Thoughts
The Major League Soccer (MLS) has come a long way since its inception in 1996. Initially, the league struggled to gain popularity and attract fans to its games. However, in recent years, MLS teams have built dedicated followers and have become a major force in American soccer.
One reason for this is the league's commitment to growing the sport in the United States. MLS has made an effort to invest in youth development and promote the sport in local communities.
This has helped to create a passionate fan base that is dedicated to supporting their team. Additionally, MLS teams have also done a great job of creating a unique and exciting game day experience.
From pre-game tailgates to interactive fan sections, MLS teams have gone above and beyond to make sure their fans have a memorable time at the games. Furthermore, MLS teams have also worked to create a strong online presence, connecting with fans through social media and other digital platforms.
This has helped to build a sense of community and foster a loyal following for each team. Overall, the combination of the league's efforts to grow the sport and the teams' dedication to creating an engaging game day experience has contributed to the growth of MLS and the development of dedicated followers for each team.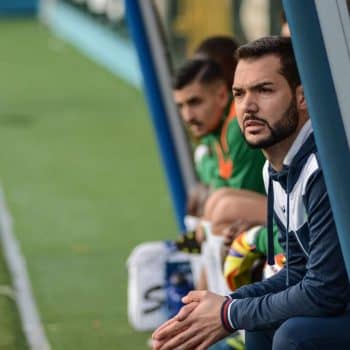 Latest posts by Manuel Esposito
(see all)