It's best to tackle these questions head-on and give the most direct answer. You could be Googling this and you need the answer for a quiz. If we can help you get a point, then we feel obliged to help.
But know this, the answer is a big one.
If we completely simplify things, a cap in soccer is when a player registers an international appearance for their home country. So to put it in perspective, Lionel Messi has 158 caps for Argentina.
The term comes from English soccer. In the past, players who received a call-up for their country would receive a physical cap as representation of their appearance. Since then, the actual headwear has disappeared – but crucially, the term has not.
And for a player, representing their country is the highest honour that can be bestowed on them. Think about it, from the masses of citizens of their country, they have risen above them all to play soccer and wear the hallowed jersey of the country they are from.
It's a major honour for them and rightly so. 
Also read: Why Are Soccer Teams Called United?
Who Has the Most Caps?
But once we start talking of caps, it must lead to records. Once you begin this strain of conversation with anyone, you must follow up with who has the most caps.
And leading the way with a massive 184 caps is Egypt's Ahmed Hassan. The most caps as a currently active player? Bader Al-Mutawa of Kuwait, just two caps behind on 182.
Interestingly, the player who first broke the 100-cap barrier was England's Billy Wright. He amassed 105 caps in total and amazingly, 90 of those were as captain for his country.
Here's the list of the top ten most capped players in history:
1 – Ahmed Hassan (Egypt) – 184 caps
2 – Bader Al-Mutawa (Kuwait) – 182 caps
3 – Ahmed Mubarak (Oman) – 180 caps
4 – Sergio Ramos (Spain) – 180 caps
5 – Mphamed Al-Deayea (Saudi Arabia) – 177 caps
6 – Claudio Suarez (Mexico) – 177 caps
7 – Gianluigi Buffon (Italy) – 176 caps
8 – Hossam Hassan (Egypt) – 176 caps
9 – Amer Shafi (Jordan) – 176 caps
10 – Cristiano Ronaldo (Portugal) – 174 caps
And when it comes to the women's game, the numbers get pretty crazy.
The most caps amassed by any female soccer player is a gargantuan 354. These were earned by US icon Kristine Lily. The most caps by a currently active player is Christine Sinclair of Canada, with 308. Three American players have earned more than 300 caps – Carli Lloyd, Christie Pearce and Lily.
Pretty crazy for what is a short career by all standards.
Also read: What Is A Wingback In Soccer?
What Do You Have To Do To Get One?
Well, it's pretty tough really.
The biggest ask? Rise above the humdrum and obliterate the crushing odds that stand in your way as a budding pro soccer player. The current success rate from youth soccer to the highest level of the game is less than one percent.
Once you have climbed the ladder and established yourself with your club, then your country may well come calling. But then it's just dumb luck whether you have a fighting chance of getting your first cap – or forever in the shadows.
The dumb luck part refers to where you were born and your parents heritage – things you can do nothing about. If your roots are from a country that has a burgeoning population and a fervent love for the beautiful game? Then getting into a national squad is nigh-on impossible.
Let's say this is the case. There is a rising tendency for soccer players to 'look further afield' when it comes to their heritage. And rules have been relaxed at FIFA so players can apply to use the nationality of their grandparents in order to qualify to appear for a certain country.
The above relaxing of the rule has seen many countries benefit from having a wider selection of players. Countries like Germany have seen lots of German-based players opt to play for Turkey. Ditto France and Senegal or Algeria.
And there's a small disclaimer here – players need to get on the pitch to claim a bona fide cap. If they receive a call up but don't take part in the match? No cap.
And there are plenty of opportunities for these pro's to get these illustrious caps.
There are World Cups. There are World Cup Qualifiers. There are continental tournaments like Copa America and the Euro Championships. Europe also has the Nations League tournament. Africa has the Africa Cup of Nations.
Not to mention friendly games. However, friendly games have some small print. While a player who appears for their country in a friendly match is considered to earn a cap – -they could still make an appearance for another country, should they qualify.
It's certainly a packed calendar for a professional player. 
Also read: Indoor Soccer – Why It Should be a Critical Part of Any Soccer Training
Club Vs Country
And it means plenty of difficulty for players when they have to depart their club for an international call-up. It's dubbed the club versus country war, where big clubs who pay the wages of the player, make certain demands from the national soccer team. This is done to ensure their assets return to them in the best condition.
Although, this really only applies in certain countries in Europe, where the clubs are international businesses as well as soccer clubs.
In Brazil, however, it is vastly different. The Brazilian soccer team, known as the 'Selecao' is the pride and joy of the entire country. Whomever wears the jersey and represents the country is bestowed the biggest honour.
And clubs in Brazil? They are geared toward helping the national team, so kowtow to any demands that are made to them. Players in the bigger Latin American national teams tend to prioritise their national activities over their club proclivities.
As money continues to pour into the domestic game, the war between clubs in certain parts of the world and the countries that are the birthplace of their players will rage on even fiercer – and can you blame clubs for having that mindset, when a player may command up to £300,000 per week or more and may return from the international break carrying an injury?
Reaching milestones in caps for your country is another big honour and reaching 100 is normally celebrated extensively. Cristiano Ronaldo, amongst his many soccer records, is also the highest appearance maker for his country, Portugal. As well as being the captain of the side too – could there be a bigger honour for the player?
No More Caps, But The Feeling Remains
Caps may not be actually given in tangible form to players anymore – but there are keepsakes and commemorative items that are given upon taking part in tournaments. And sometimes, these can be caps, which harks back to the older era of the game – and nostalgia too.
Because this goes back to the first ever international soccer match, taking place in 1872. It was Scotland versus England and in the photo that was taken on the day, Scotland wore hooded cowls, whereas England wore caps that resembled school caps worn in private schools. This continued and the 'caps' stuck.
So to go back this long, it means that introducing another way to describe an international appearance will be pretty hard to keep in everyone's lexicon!
In fact, caps now applies in cricket, rugby and netball. And the caps are easy to maintain in cricket too, as they are part of every national uniform, even in the present day. Australia are even known for their green caps, one of their nicknames being 'Baggy Green.'
So there you have it. Caps in soccer, to surmise, means the amount of appearances a soccer player makes for their national side.
There may no longer be actual caps given to the players, but the amount of pride they will feel when they represent their country will be just as tangible.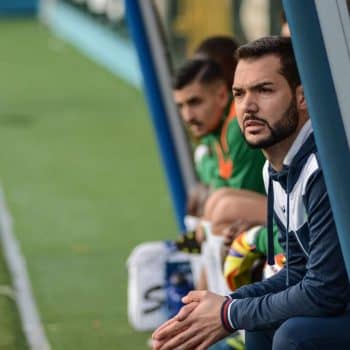 Latest posts by Manuel Esposito
(see all)