What's better than soccer?
More soccer.
There have been many different rules regarding the outcome of a soccer match when the scoreline is tied. But there has to be a winner. In domestic leagues, the points are shared when each team cannot be separated. Seems fair.
But in knockout competitions, there have been many ways to decide a winner. One team has to lose. One team has to carry on in the competition – but what is the best way to find a result in the game? Penalties? Extra time? Golden goal? Silver goal? Replays?
We will explore them all.
Extra time
This is the most common outcome when teams are tied at the end of regulation time. All soccer matches last 90 minutes, with added time at the end for stoppages during the game incurred. This normally lasts for around five minutes. If no winner in that small amount of time? Then extra time is added.
Extra time is 30 minutes. At the end of regulation time, the referee will blow his whistle and each team captain will take part in the flipping of a coin to decide which end of the pitch they want to play in and for kickoff. Much like the start of the game then.
The thirty minutes is broken into two halves of fifteen minutes. It gives teams more opportunity to find a way to break the deadlock with a goal.
Here are a couple of the best extra time matches in soccer history;
Also read: What Does 'Sacked' Mean in Soccer?
Germany vs Argentina – World Cup Final 2014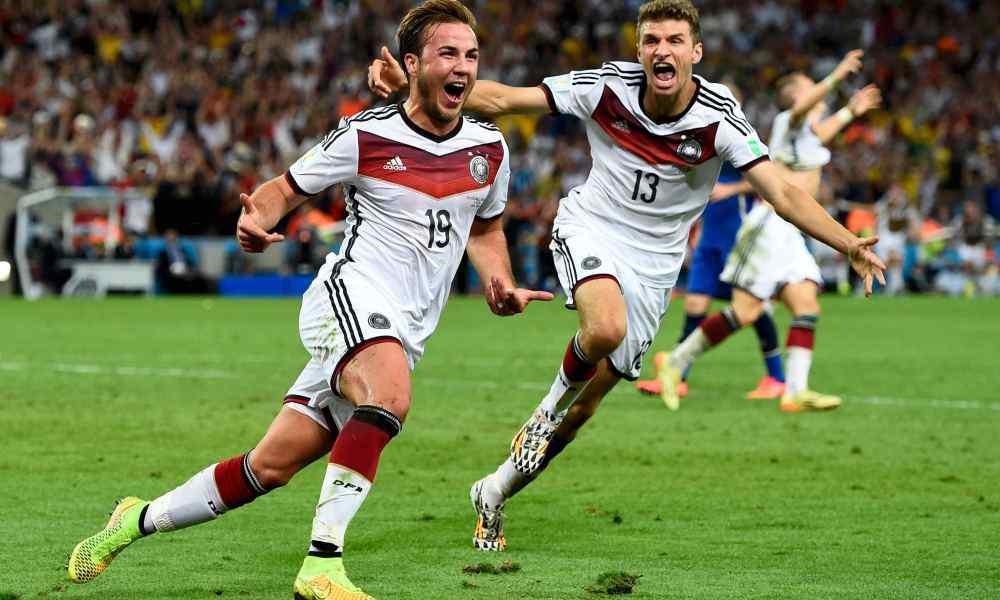 The game was art versus grit. The Germans had silky skills running through their entirety. Mesut Ozil, Mario Gotze, Thomas Muller – they were finesse to the Argentineans fierce determination. Although a team that contains Sergio Aguero and a certain Lionel Messi is never without skill. But the Latin Americans were set up not to concede.
And they did a fantastic job too. The match finished 0-0 at the end of normal time, so extra time was the next step. And it looked every inch as though the thirty minutes would finish with the net in each goal going untroubled. Until Mario Gotze stepped up and rifled home to give the Germans the trophy. Absolutely heartbreaking for the Argentineans.
Spain Vs Netherlands – World Cup Final 2010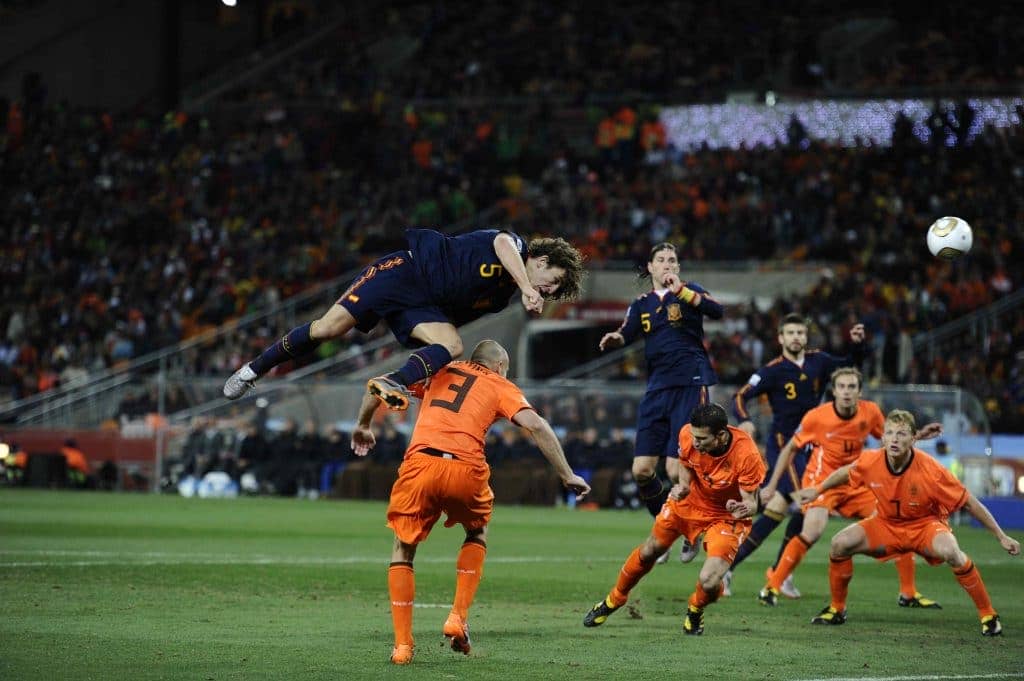 Just four years previously, the biggest match in sport was also decided in a similar fashion. Spain were filled with artful technicians in the squad – Sergio Busquets, Andres Iniesta, Xavi, Fabregas, David Villa, Fernando Torres and many more. The Netherlands are famed for their beautiful football but they had reached the final with a zealous blend of force and fighting spirit.
The match was set up to see how long it would take Spain to break their opponents down with their tiki-taka style of possession. And to the Dutch team's credit, it took a great deal of time. Normal time came and went. It was attack versus defence at times, but the team in orange held firm. Until extra time. With penalties looming, substitute Cesc Fabregas slipped in Andres Iniesta to fire home and break Dutch hearts and give Spain their first ever World Cup triumph.
Extra time seems the most logical choice for finding a winner in a tight game. But there are other examples.
Also read: How Much Do Soccer Referees Get Paid?
Replay. Again and again and again and…
Until recently, replaying fixtures was common in the home of soccer – England. For the domestic cup competitions, replays were part and parcel of the game. In fact, they were the lifeblood of smaller, grassroots teams when coming up against the heavyweights. It meant they could get the opportunity of a lifetime to play in a massive stadium and most importantly, get a cut of the huge gate receipts. This amount of money is enough to sustain a smaller club for a prolonged amount of time – or at least keep the bills paid.
But replays will still have to reach a satisfactory conclusion. You cannot have replay after replay, right?
Arsenal Vs Liverpool – 1980 FA Cup Semi-Final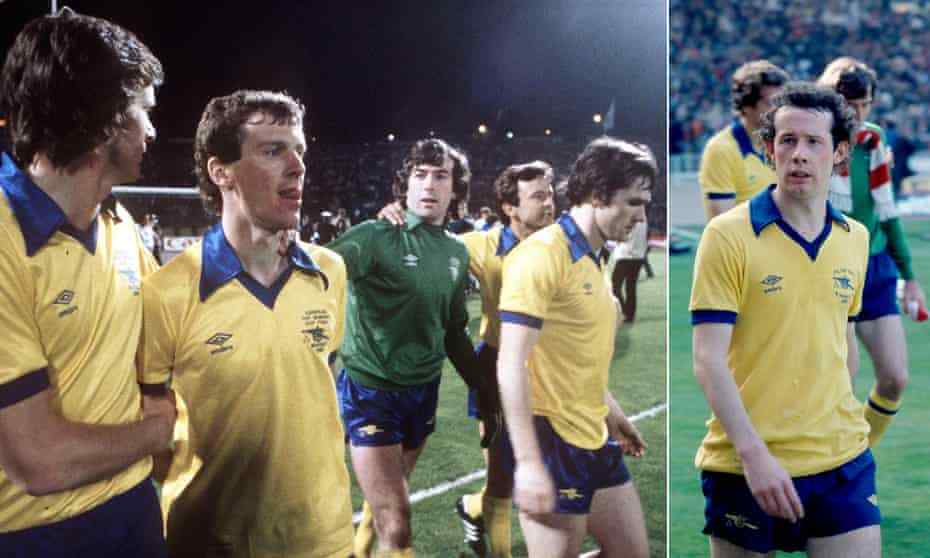 It took four matches to separate the two sides and decide who would go on to make the season showpiece – the FA Cup Final. In the end, a solitary goal from Brian Talbot was the reason these two sides didn't have to keep playing on. Arsenal eventually lost the FA Cup Final that year to West Ham. And the sheer amount of fixtures they had to play that season – 70 in total – meant that the Gunners would also lose in Europe and the league, leaving them potless despite being so close to lifting silverware.
Thanks to the example above and countless other replays that refused to be settled, it's no surprise that replays were cancelled in England.
In the original domestic league in the US, the NASL – league games were actually settled by penalties, but not the conventional style of penalties that you think of now. Nope, the ball wasn't placed on the spot in the box and blasted toward goal. Instead, the players were forced to dribble from the centre spot toward goal, and the goalkeeper could come out and stifle. It was strange, but just check out YouTube for highlights.
Golden Goal
This has only recently been scrapped for international matches and European competition. But it has resulted in some of the biggest results in soccer history.
The final of Euro 1996 where Germany defeated the Czech Republic? France twice in Euro 2000, where they eventually triumphed?
Golden goals.
What does that mean? It means that if a soccer game reaches into extra time, if a goal is scored in that time, then the game stops immediately. The goal decides the game there and then.
Abrupt? Maybe. Effective? 100% And a real supply of drama, although it could have the tendency to make extra time more cagey, with both teams frightened to make a mistake.
When that happens, then penalties are needed.
Also read: How To Deflate A Soccer Ball Without A Needle
Pick your spot
For the neutral supporter, penalties are the pinnacle when it comes to sporting drama. All square, both teams take five penalties. The winner is the most scored penalties. If that is all square, then the teams keep going until one misses.
And occasionally, that is quite a long time. The longest penalty shootout is 48, set in Namibia. The 2005 Namibian Cup final between KK Palace and the Civics required the record number of set pieces to decide who took home the trophy. KK Palace held their nerve to win 17-16 and earn the silverware.
In silver position…
One ill-fated notion was the silver goal, the inferior cousin to the popular golden goal extra time scenario. And it was used to limit the amount of extra time played. A silver goal is when extra time is needed, but if a goal is scored in the first half of extra time, then the second half would not be played. It, in effect, it was the game winner.
But it wasn't effective. Some were confused and it had just one major international tournament tryout – Euro 2004. Surprise winners Greece benefitted from the rule, scoring a 105th minute winner against the Czech Republic and sending a delirious Greece to the final, where they would eventually lift the trophy.
Greece benefitted from this short-lived rule, but where does it stand in the current day?
What's the haps?
Both gold and silver goals are non-existent now. If a match finishes all square in normal time, then extra time is needed. If the match is still tied after these thirty minutes, then penalties will be taken until a winner is found. If goals are scored during extra time, then a winner will be declared only if the score is not tied.
These different incarnations have benefitted some nations and clubs and have been the death knell for other teams hopes. What is abundantly clear though, is that the drama is just as intense no matter how a winner is found.
But penalties? If you're supporting one of the teams it is horrific to endure, watching through your fingers or from behind the sofa.
You've been warned.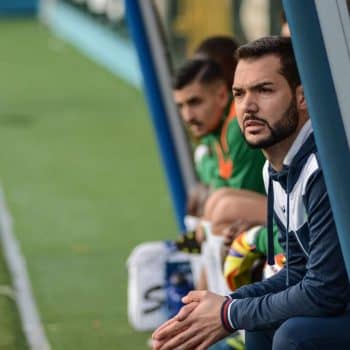 Latest posts by Manuel Esposito
(see all)