Being a football fan is like being part of an exclusive club, where passion and loyalty go hand in hand.
As a Juventus follower, I've often been intrigued by the idea of taking my fandom to the next level by becoming an official Juventus member. But as with any investment, I want to make sure that it's worth it before I take the plunge.
In this article, we'll dive deep into the different membership tiers offered by Juventus and their associated costs, explore the exclusive benefits that come along with these memberships, compare them to similar offerings from other football clubs around the world, and discuss whether or not they're worth it for international fans who may not have easy access to attend matches in person.
And if you're still undecided after all that information, we'll also touch on how ticket priority works for members and whether upgrading your membership tier is an option down the line.
So buckle up and join me on this journey towards discovering if a Juventus Membership truly offers us fans that sense of belonging we all crave.
Cost of Different Juventus Membership Tiers
Now let's dive into the various membership tiers and their costs, so you can find the perfect fit for your needs and budget.
Juventus offers three main membership options: J1897, Black & White Member, and Junior Member. Each of these is designed to cater to different types of fans with varying levels of commitment and budget constraints.
The J1897 Membership is the most exclusive tier, offering a range of premium benefits including priority access to match tickets, exclusive merchandise discounts, special event invitations, and even meet-and-greet opportunities with players.
However, this level comes at a higher cost—€160 per year—which may not be suitable for everyone.
The Black & White Member option is more affordable at €50 per year while still providing some great perks such as access to presale tickets and discounts on official store purchases.
For younger fans under 16 years old or parents looking to share their love for Juventus with their children, there's also the Junior Member tier which costs only €30 annually.
This membership includes an official welcome kit with personalized items tailored specifically for kids as well as other fun surprises throughout the season.
By joining one of these Juventus memberships, you'll enjoy unique experiences and become part of a passionate community that shares your love for this iconic club—a feeling that money alone can't buy!
Exclusive Benefits of Juventus Membership
As a member, you'll get the inside scoop on all things Juve and enjoy perks that are truly the cream of the crop.
One of the most sought-after benefits is priority access to match tickets, ensuring you won't miss out on critical games or exclusive events.
You'll also have access to pre-sales for UEFA Champions League matches and other international fixtures, giving you an advantage over non-members when it comes to securing your seat at these prestigious events.
Another fantastic perk is gaining entry into the Juventus Museum and Stadium Tour for free or with discounts depending on your membership tier.
This offers you a unique opportunity to dive deep into the club's illustrious history, exploring its many trophies, memorabilia, and interactive exhibits.
Plus, as a member, you'll be invited to attend exclusive events like meet-and-greet sessions with players or open training sessions to witness firsthand how your favorite team prepares for their next big match.
By becoming a Juventus member, not only do you get these incredible benefits but also contribute towards supporting your beloved team.
Your membership fees help fund vital areas such as player development programs and facility upgrades – ensuring that La Vecchia Signora remains domestically and internationally competitive.
So why wait? Embrace the full Juventus experience by joining today and start reaping those rewards while simultaneously strengthening your bond with one of Italy's most storied football clubs!
Savings and Discounts for Juventus Members
You'll be amazed at the money you can save and the exclusive discounts you'll enjoy as part of this prestigious club! As a Juventus member, your access to savings extends beyond match tickets and merchandise.
Your membership gives you unique opportunities to save on different products and services, including travel deals and special offers from partner companies.
You'll find yourself saving money in various aspects of your life while supporting your favorite team.
Imagine being able to experience unforgettable moments with fellow fans thanks to exclusive discounts on match tickets, priority access to purchase away game tickets, or even discounted rates for stadium tours.
The savings don't stop there; with a Juventus membership, you're entitled to a discount on all official club merchandise at their stores or online shop.
This means that whether you're looking for a new jersey or some accessories to show off your passion for the team, you can do so knowing that you're getting an exclusive deal just for being a proud member.
The feeling of belonging is something every loyal fan craves. By becoming a Juventus member, you will be part of an incredible community and have access to these amazing savings and discounts.
It's one thing cheering from afar but another when joining forces with like-minded enthusiasts who share your love for the Bianconeri.
So why wait? Embrace the opportunity to support your beloved team while reaping those fantastic financial benefits – it's a win-win situation!
Comparing Juventus Membership to Other Football Club Memberships
Picture yourself comparing different football club memberships, and you'll quickly realize that being a Juventus member stands out.
While other clubs might offer similar benefits such as priority ticket access, discounts on merchandise, or exclusive content, Juventus goes above and beyond to create a sense of belonging and connection with its fans.
As an Italian football giant with a rich history and global fan base, Juventus knows what it means to be part of something bigger than oneself – and this is reflected in their membership program.
For instance, besides the usual perks like savings on tickets and merchandising, Juventus also offers members-only events like meet-and-greets with players, invitations to training sessions at Continassa (the club's state-of-the-art training facility), and even opportunities for children to act as mascots during matches.
Furthermore, the club provides fans with unique experiences through JCollector (a service that allows members to purchase match-worn items) and JHotel (Juventus' own hotel where fans can stay close to their favorite team).
This level of engagement is not commonly found among other football clubs' membership programs.
Being a Juventus member is more than just enjoying some discounts or getting early access to tickets; it's about being part of a passionate community that shares your love for the game.
The club understands how important these connections are for its supporters – which is why they go out of their way to foster them through various channels including social media platforms, personalized newsletters tailored specifically for each member's interests, dedicated apps for ticket management, and exclusive content consumption.
So if you're looking for a football club membership that goes beyond just offering tangible benefits and instead focuses on creating unforgettable experiences while nurturing a sense of belonging within its fanbase – look no further than becoming an esteemed Juventus member!
Is Juventus Membership Worth It for International Fans?
Imagine being an international fan, thousands of miles away from the action, yet feeling a sense of belonging and connection to your favorite football club – that's what you can expect when you join the Juventus family.
As an international supporter, it can be challenging to attend matches and experience the live atmosphere at the Allianz Stadium.
However, with a Juventus Membership, you gain access to numerous benefits that help bridge this geographical gap and allow you to fully immerse yourself in the Bianconeri world.
Firstly, let's talk about exclusive content: as a Juventus Member, you'll have access to premium articles, behind-the-scenes videos, and interviews with players and staff – all available on-demand through their website or mobile app.
This means that no matter where you are in the world or your time zone, you'll always be up-to-date with your beloved team.
Additionally, members receive priority access to ticket sales for home games – so if you plan on making a trip to Turin for a matchday experience (which is highly recommended), having that membership could make all the difference in securing tickets before they sell out.
Beyond these tangible perks lies something even more significant: becoming part of the global community of Juventus supporters who share your passion for this incredible football club.
By joining forces with fellow fans from around the world through online forums or social media groups dedicated solely to Juve enthusiasts like yourself, you expand your network of like-minded individuals and contribute towards fostering unity among supporters across borders.
Being part of something larger than ourselves is instinctively appealing; thus, investing in a Juventus Membership as an international fan provides practical benefits and touches our innate desire for belonging – ultimately making it worth every penny spent!
How does Juventus Membership ticket priority work?
As an ardent fan, securing your spot at a live match can be crucial; that's where Juventus Membership ticket priority comes into play.
When you become a Juventus Member, you receive various benefits, including priority access to tickets for home matches and the chance to attend exclusive events.
The club offers different membership levels to cater to local and international fans, each with its own perks and advantages.
The way ticket priority works is simple: members get an exclusive window of time during which they can purchase tickets for home matches before they become available to the general public.
This means that by becoming a member, you significantly increase your chances of securing seats for the games you want to attend, especially when it comes to high-demand fixtures like derbies or important Champions League clashes.
Each membership level has its designated priority window; higher-tier memberships have earlier access than lower-tier ones.
By leveraging your Juventus Membership ticket priority, not only do you ensure that you won't miss out on any thrilling moments on the pitch, but also demonstrate your unwavering support and commitment as a true Bianconeri fan.
Embrace this opportunity and experience the electric atmosphere of Allianz Stadium firsthand while watching some of the world's top footballers in action.
So join the ranks of passionate supporters who proudly call themselves Juventus Members!
Can I upgrade my Juventus Membership tier later?
Now that we've covered the ticket priority perks of a Juventus Membership, let's explore the possibilities of upgrading your membership tier later on.
As a passionate fan, it makes perfect sense to make sure you get the most out of your membership and have access to even better benefits down the line.
Yes, you can upgrade your Juventus Membership tier later if you feel like enjoying more exclusive benefits or if your current plan doesn't fulfill all your needs as a fan.
Upgrading is quite simple – just log in to your account on the official Juventus website and follow the instructions for upgrading to a higher-tier membership.
This way, you'll be able to unlock additional perks such as discounts at Official Juventus Stores, invitations to special events, and much more!
Keep in mind that when upgrading, you will need to pay the difference between your current membership fee and the new one.
Upgrading your Juventus Membership enhances your experience as a devoted supporter and brings you closer than ever before to being part of this prestigious club's community.
So why wait? Take advantage of everything that comes with an upgraded membership – after all, there's no better feeling than knowing that every penny spent contributes towards supporting our beloved team while enjoying an even greater sense of belonging within this incredible global family!
Conclusion
Well folks, if you ask me, a Juventus membership is just like buying a high-end sports car – all about the bragging rights and flashy perks.
So why not throw your money at it and enjoy those ticket priority benefits while you watch your favorite team dazzle on the field?
But hey, maybe I'm just jealous because I don't have one myself.
On a serious note though, weigh out those costs and benefits before making a decision – after all, we're not made of money!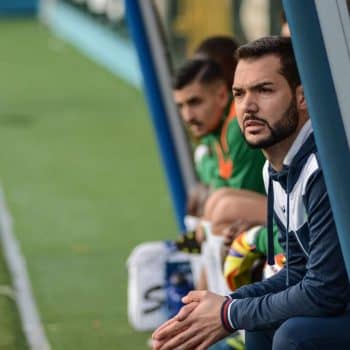 Latest posts by Manuel Esposito
(see all)