When you become a soccer fan, you normally do so thanks to European exploits.
And when you support a European team, there is plenty of rules, traditions and superstitions that you must follow.
But before you do all that, you're going to look pretty stupid if you don't know the basics of the soccer game.
Turning up to the bar in your newly acquired jersey and scarf with your face painted in the colours of the club will not cover you if you shout at the referee for a decision – and he was completely right to do so.
You'll slink away from the bar, never to show your painted face again.
That means you're going to need a handy reference guide for the rules you need to know when it comes to soccer. The basics. We'll throw in some curveballs every now and then too, to keep things interesting.
Let's start with the pitch.
Pitch Rules
A regulation pitch needs to be, to quote the Football Association of England –
'The dimensions must fall between being 100-130 yards (90-120m) long and 50-100 yards (45-90m) wide.'
Notice something about the above rule? It isn't a specific size. That means there is a fair amount of wiggle room. 30 metres on the length and 45 metres on the width to be precise.
That's a lot of space. And soccer clubs have been using this over the years to their own advantage.
Those clubs that use a wider pitch are looking to gain an advantage using a particular style of play. Soccer clubs like Manchester City and Manchester United are among the biggest pitches in the UK – and it fits into their narrative. They are known for playing a wide, expansive game, so a wider pitch plays to their strengths and stretches out their opponents.
There are teams that are known for having pitches on the narrower side of the scale. And this normally pertains to soccer clubs that have a vociferous support, adding to the 'cauldron' effect with sound completely covering the stadium. It can also lend itself to more defensively-minded teams who can freeze out opponents by packing their defence, leaving less space.
The white lines that mark the boundaries of the pitch? They are a little stricter. They must be no more or no less than 12 centimetres wide. And the corners of the pitch must be marked with flags – which have lent themselves to some pretty entertaining goal celebrations. Some of the more famous routines using the flags have been performed by Australian forward, Tim Cahill. Cahill is now retired, but the striker was known for shadowboxing the corner flag once he had scored. The most famous belongs to Cameroon striker and African soccer legend Roger Milla. Milla was responsible for shining a light on the progress of African soccer during the 1990 World Cup – his goals pushing his country past the group stages of the biggest soccer competition in the world. And his celebration stamped even more attention on proceedings – his hip-swinging around the corner flag became one of the most iconic moments in World Cup history.
There's a few more basics to go through though, before you start looking up Milla's dance moves. Stay with us.
There's the infamous offside rule
Also read: Indoor Soccer – Why It Should be a Critical Part of Any Soccer Training
Offside Rule
Just the name is enough to send chills through most soccer fans. This rule has been used incorrectly for quite some time. This is due to two things. One? The level of officiating in Europe, England specifically, can be pretty awful. And two? The rule has been tweaked mercilessly.
The basics of the rule can be explained if we use the example of salt and pepper shakers on a dinner table. Let us say that there are 3-4 salt shakers on a table. They are your defence. The pepper is the attacker. If a pass is played to the attacker and he is past the defender furthest back? He is offside. But there are some things to note.
A recent addition to this rule is if a player is 'interfering' with play. So, now a player can stand in an obvious offside position, but if he isn't receiving the ball or blocking a defender or something that affects the game, they are deemed ok. No offside. However, this is flawed as any striker moving to a deeper position will alert and affect the positioning of defenders, opening up space for another attacker to exploit.
And every single week, soccer experts dissect an instance or twelve where the offside rule has been used to rule out a goal or let a goal stand. Incorrectly.
Now we get to the referees
Match Officials
Match officials have been 'helped' in the last few years by the addition of a Video Assistant Referee. How it works is when there is a contentious decision and the referee makes his decision, the Video Assistant Referee, which comprises a panel of other match officials and ex-soccer players, pore over the slow-motion replays and different angles of the incident.
This should allow them to find the correct decision 100% of the time.
If the decision they reach contrasts with the referee on the pitch? It means that he will get a message in his earpiece to award the correct decision.
But the introduction of retrospective action has only led to more cries from soccer fans and experts to iron out the creases to this flawed format – which has not dramatically improved the rate of correct decisions.
Next up, we focus on the teams
Also read: What's a Cap in Soccer?
How Many Players Are in a Soccer Team?
A soccer team must take to the field with eleven players. One of those must be a goalkeeper. These eleven players must be selected from a squad of 25 players. In some countries in the EU, these squads must have a certain contingent of players hailing from the same country. This is called the homegrown rule. It is in place to protect the national team, so foreign transfers don't restrict the amount of experience that a youth player can earn.
The match referee oversees the game on the pitch, ensuring no foul play so the game can carry on to a natural conclusion. If a player is judged by the referee to have made a foul, the referee can either brandish a yellow or red card.
A yellow card offence is like the last chance saloon for a player. Players can only accrue two yellow cards in a game before they are sent off the pitch, leaving their team down a man and gifting the advantage to the opposing team.
Players can also get a red card. This is the equivalent of gross misconduct at work! It means the referee has seen something that he thinks could cause harm to another player, or perhaps bringing the game itself into disrepute. He will give the offender a red card and he will be off.
The offending player will also be suspended for a set amount of time, missing vital soccer games in a campaign. The amount will differ depending on the amount of offences he or she has made.
Lastly, let's look at time – so often the villain of soccer!
Also read: What's The Difference Between Sweeper and Stopper in Soccer?
It's time
A soccer game goes on for 90 minutes, broken into two, 45-minute halves. The match referee will keep track of the time that has passed, with stoppages such as fouls and the soccer ball going out of play adding to what is known as stoppage time. This is a period of extra time after each half has completed its regulation time, where all the time that was taken for stoppages gets added on. It normally amounts to 2-3 minutes – but there have been plenty of occasions when a team has scored in the 7th, 8th and later minutes after the regulation time has elapsed.
This has led to some pretty tasty, heated moments between fans, soccer bosses and players on the pitch!
These above rules are what make up the foundation of soccer. As long as you keep these in mind, you'll be able to keep up with the game and ensure you'll be shouting louder than ever at the match referee as he makes mistake after mistake!
Enjoy the soccer game!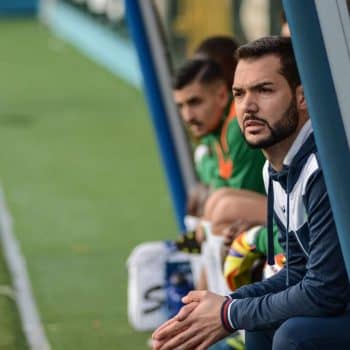 Latest posts by Manuel Esposito
(see all)