Chelsea have seen their fair share of superstar footballers over the years, with some of them costing eye-watering amounts in transfer fees.
Some of these players have had a major impact at the London club, leading them to win trophies and you'll always associate them with being part of the club.
On the other hand there have been players who have worn the Chelsea shirt who didn't achieve much whilst at the club but have gone onto have glittering careers elsewhere.
In this article we're going to take you down memory lane and remind you of some of the best players that once wore the Chelsea shirt that you might have forgotten about.
10. Mohamed Salah
Do you remember that Salah once played his football in London? After so much success at Liverpool it's sometimes difficult to remember that at one point he wore the blue of Chelsea but had to endure a couple of seasons of limited game time leading to only 13 appearances and a couple of goals for the club.
9. Kevin De Bruyne
Arguably one of the best midfielders in the world under Pep at Manchester City, did you know that the Belgian midfielder once spent a couple of seasons at Chelsea but only made 3 appearances – it's very hard to believe considering he's one of the first names on the team sheet and Man City.
8. Nathan Ake
Another player who is now flourishing under Pep at Manchester City is Nathan Ake but did you know he once spent a long time at Chelsea making only several appearances in his first spell at the club followed by a few more after being recalled from various loan spells.
Following a successful 3-year spell at AFC Bournemouth between 2017 and 2020, Ake signed for Manchester City where he has become a regular feature of Pep's defensive line.
7. Declan Rice
Yes, really you're reading this right, Declan Rice was once a Chelsea player, although he didn't make a first team appearance as he was there as a youth.
It's safe to say though that since leaving Chelsea he's had a brilliant career at West Ham before his major move to Arsenal earlier this year.
6. Gael Kakuta
There was a lot of controversy when Chelsea signed Kakuta in 2009, leading them to being banned from buying any new players in the following two transfer windows, which shows how desperate they were to land his services.
At the time, Kakuta was heralded as one of the brightest prospects in world football, however, sadly, he didn't reach his full potential at Chelsea, in part due to injuries, especially after suffering a double ankle break which severely limited his appearances.
Over the course of six seasons in London he only managed six appearances for the club but did feature heavily for the reserve teams.
Kakuta went on to resurrect his career at other English clubs before moving to various French, Italian and Spanish clubs.
Looking for more Chelsea fun facts & guides? You'll definitely like these!
5. Radamel Falcao
Falcao's career at Chelsea was so short and he made so few appearances you've probably forgotten he ever played for the club.
In fact, Falcao did have a spell at Chelsea during the 2015/16 season, featuring only 10 times for the London club and finding the net only once. He moved onto Manchester United after that season on another loan.
4. Juan Sebastian Veron
Veron initially arrived in England to play for Manchester United where he spent a couple of seasons, making a total of 51 appearances for the Manchester club. After a promising initial spell his form dwindled, and he moved to Chelsea in 2003.
As with Manchester United, Veron started very well at Chelsea, however, injuries caught up with him and he ended up only making 15 appearances during his time at the club, scoring only 7 goals.
3. Ricardo Quaresma
Quaresma is one of the most obscure players to make this listas he only made 4 appearances for Chelsea during his ill-fated loan spell in 2009.
That being said, Quaresma was an absolute quality player and Chelsea certainly didn't see the best side of him during his time at Stamford Bridge – if they'd have got the real Quaresma he could have easily become a regular in the squad for years to come.
2. Alexandre Pato
This player has had a distinguished career across many different continents, including Europe, South America, Asia and the USA, but unfortunately his time at Chelsea isn't to be remembered fondly.
Prior to joining the London club, Patospent an excellent 6 years at AC Milan scoring a respectable 51 goals in 117 appearances, and continued in a good vein of form at Corinthians and Sao Paulo.
When he moved to Chelsea in 2016 big things were expected of the Portuguese forward, however he only appeared twice for the London club, finding the back of the net only once.
1. Gonzalo Higuain
A more recent transfer that some of you might have forgotten about was Gonzalo Higuain's loan move from AC Milan to Chelsea in 2019, where he spent one season.
Unlike a few of the other players on this list, Higuain made quite a few appearances during his year at Stamford Bridge, racking up 14 appearances and scoring 5 times in the process.
That being said, when you think of Chelsea players he's not the first one that springs to mind because he spent such a limited amount of time at the club.
What do you think of our list of the 10 best Chelsea players who you forgot played for the club?
We'd love to hear your thoughts about the list and if you think we've included the correct players, and if not, what are your thoughts and who would you replace?
From our perspective, all the players we've chosen have had limited appearances during their time at Chelsea and have failed to deliver for the club.
We also like to think about what could have been for some of these players – considering that many of them have gone onto have such success at other clubs, perhaps if Chelsea had hung onto them a while longer and they'd managed to play a few more games perhaps their Chelsea careers would have turned out differently.
What we would say would be to check out all these players highlights reel on YouTube pre and post Chelsea, and you will understand why we've included them in our list – they all possessed top footballing skills to make themselves a regular starters in the Chelsea first team.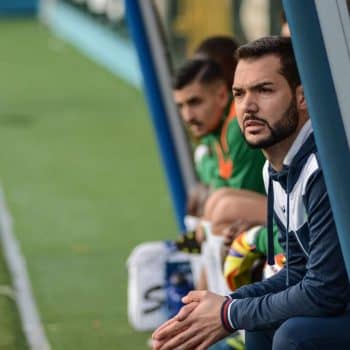 Latest posts by Manuel Esposito
(see all)